The lovely lovely Sahi @MyWorldofBooks tagged me in this wonderful book tag and just the name has my tummy going: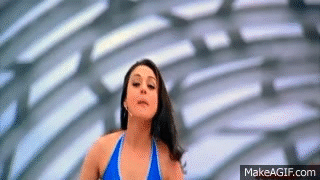 (My Dil goes Mmmmmm)
I swear the song is really fitting. And was that a bollywood reference? Yes, it was! *confetti and sparkles all around* I found out from the ever resourceful Sahi that this tag was created by the booktuber Life is a Page Turner, so do check all these lovely book lovers out and give them lots of love! ❤ Also listen to that song, I swear the chorus is how all of us foodies feel about food! Both while eating and just thinking about it. 
Shall we start then?
                                 Cupcakes 
(Name a collection of short stories, poems, or anthologies where you couldn't read just one section and had to go back for another.) 
I honestly can't recall any specific collection of short stories, anthologies or poems. *hides under blanket away from possibly perplexed gazes*
*claps hands together* OH! I know I know! Well, this counts right?
So, I know the cover looks like somethang somethang, but the book was really cute and this had one of the short stories that I really really wished that Nalini would've made into a book, or a novella at least and it was a cute collection of stories from the Psy-Changeling world <3.
*wipes brow* Level one: scraped through. 
                           Lemon Pound Cake
(Name a book that has 400 pages or more that you considered a comfort read and a classic.)
Okay, as always, I'm going to bend the rules a little because all the 400 pages and above books I've read are emotional-wringers. Just looking at the covers bring back so many feels; ya'll know what I'm talking about.
So I'm going for the book that actually came to my mind when I thought about a comfort read and very very heart moving and definitely should be a classic. (See how I cheat? Yes, I live in loopholes, don't hate me.)
Okay, Always Only You is just *hugs it to her heart*. I highly recommend this series ya'll.
You know one day I want to do a tag where I follow all the rules and don't have to do a small write-up under each tag explaining as to why I'm wiggling between breaking the rule and following it. 
                            Red Velvet cake
(Name a book that you thought was one thing, but ended up being something completely different.)
Finally, I can give a straight answer. *celebrates*
I honestly don't know what I expected when I dived into The Court of Miracles by Kester Grant, but good gosh did I love whichever direction it took me! ❤ ❤
             Chocolate Chip Cookie Dough
(Name a book or a book series that you can read over and over again even though you know that it's bad for you.)
The Bargainer series, for sure is my biggest weakness. Laura Thalassa just killed it with this series, I tell you. However, it's only bad for me, because I can never stop with just one book or one scene, I need to go through the whole series because it's just way too lovely and I just can't stop. 
                        Apple Pie a la Mode
(Name a book that was really good but could have been better with a little bit of ice cream.)
I think even my review of Of Curses and Kisses mentioned just needing a little bit more on the execution front of the book. So, yes, that's my choice. ❤
                   Gingerbread Cookies
(Do you like your gingerbread cookies crunchy or soft. 1. If you like your cookies soft name a book that was squishy in the middle, but the beginning and the end were really good. 2. If you like your cookies crunchy or more like ginger snaps name a book that you finished, but that you wanted to throw at a wall, or snap.)
*stares blankly at the question*
*attempts to compute*
*compute failed, restarting system in 3…2…*
I have successfully arrived with an answer after several system reboots. I think Where Dreams Descend is a fair choice because I remember struggling a little in the middle unable to keep pace and wanting to take a break. But the beginning and the end kept me rapt!
             

                                 Brownies
(Are you a corner piece or a middle piece? 1. If you're a corner piece, name a book that starts off strong and then all comes apart. 2. If you're a middle piece, name a book that kept you in the feels the entire time.)
For me, Now & When definitely started well and then somehow, somewhere … I felt a lack of something or like something was coming away from where it should have been going? I'm not sure. 
                             Birthday Cake
(Name a book series or an author that you feel like keeps coming out with a book, short story, novella every year.)
Okay, I swear I'm not biased, but has anyone seen Jennifer L. Armentrout recently? She's been whipping out books like a machine. And her books are huge guys. Like my-kindle-struggles-to-predict-how-long-I'll-take-to-read-this-long. Damn I wanna write like that. 
                              Carrot Cake
(Name a book that sounded healthy for you, but ended up being unhealthy either with content, or put you in a reading slump.)
*makes a sad face*

Tag some friends you would love to share some baked goods with:
Feel free to tag yourself ❤